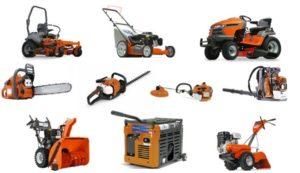 Small Engine repair & maintenance


Small engines repair in Sutton West Ontario.

I have many years of experience repairing and maintaining internal combustion engines working as an auto mechanic for almost 30 years.
No problem or question is too small. I will repair your equipment, or suggest alternatives.
I can usually help you repair your own as well.
I offer:
local pickup and delivery
$50.00/hr on handheld equipment (trimmers, leaf blowers, ice augers etc)
as well as Lawn mowers ride on tractors and snow blowers
$65.00/ hr atv's, mini-bikes etc.
Sorry no Marine or Snowmobile Repairs
I can provide parts to fit most small engines for the do it yourself-er
Lawn Mower and Chain saw blade sharpening within 24 hrs.
PH#: 905 235 1482
Cell# 905 806 4742


Leave a comment
Enter your email to receive blog & page updates

Shopify Ecommerce – Start your FREE trial now!
Below is a Link for Ebay so you can search out what you are looking for in small engines there as well.